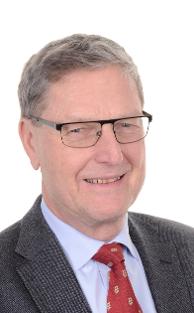 Karl-Axel Waplan
Karl-Axel has more than 30 years experience in top management positions in the mining- and raw material industry.
This includes production, marketing, developing and managing major development projects as well as global raw material trading. The different positions have given an experience in bank and project financing as wellas M&A activities.
Karl-Axel has:
More than 14 years experience in international raw material trading
6 year as VP marketing of Boliden AB, member of the management team and the steering committee
4 years at Lundin Mining as COO and CEO with subsidiaries and projects in Europe, Africa and Russia and with the Board registered in Canada
5 years at Northland Resources as COO and CEO, developing a major Fe-ore project in Sweden including financing and building relations with all stakeholders
Karl-Axel was in the different positions responsible for negotiating many M/A deals as well as managing complicated mining development and production revamping projects. In this process, he negotiated and finalized a variety of financing models - equity, bond and project financing as well as ordinary debt financing with international investors and banks. Moreover, he has great expertise in structuring organizations, especially in the design of business models, administration, processes and logistics of new as well as old operations.
A key component in many major mining projects is the development and trust with all stakeholders. An important part of the functions as described above included also the management of subcontractors and consultants. Karl-Axel has a proven ability to work in difficult situations and in multi-cultural environments in projects in the Americas, Europe, the Middle East and Asia.

Copyright Senior Advisers 2020