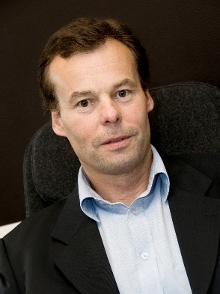 Magnus Håkansson
Magnus prime focus is on business and strategy development, change & transformation management, international business, growth and interim management and counseling roles related to sales, effective business processes, turn-around and value based business models.
Magnus has over 25 years experience in qualified positions in the ICT-sector. He has been active in globally recognized Japanese, US and Swedish companies in leading management roles.
7+ years as Regional Managing Director/CEO for North Europe in a subsidiary to a large Japanese company listed on Tokyo stock exchange. Member of the European executive steering committee.
15+ years in total as:

VP, Global Sales and a member of the executive leadership team in a stock listed software company with rapid growth, business development & processes, KAM and value creation on the agenda.
VP, Business Unit and a member of the executive leadership team in a stock listed Telecom company with change management and turn-around on the agenda.
VP, Business Development in an IT/Cloud Software company driving e.g. business transformation
- professional services lead business to a product oriented value and business model offering.
International Sales Director in a stock listed IT-company managing and coordinating cross-border business activities and engagements.

Successfully built and launched value-based business models.
At the helm driving and coordinating large and complex international business deals involving technical development and roll-out projects and negotiations with large global corporations.
Transformation and change management leadership in digitization and IT programs driving productivity improvement in business and operational processes.
Adviser to start-ups (Cloud and SaaS based services) and to VC-company in the due diligence process.
Stationed abroad in the US and UK.
He has extensive B2B international experience in business management and leadership of technical and commercial development, marketing & sales of advanced and complex knowledge based systems and solutions and change & transformation projects in the High-Tech, IT, Telecom and Software markets.

Copyright Senior Advisers 2020