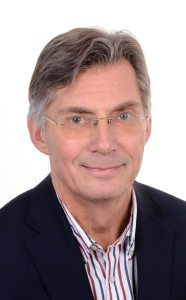 Robert Kjelldorff
Robert has more than 30 years' experience from executive management positions in the telecom industry. This includes production, marketing, developing and managing major development projects as well as global business endeavours.
Robert has:
6 years as marketing manager at ASEA
15 year at Ericsson as VP and several positions in telecom infrastructure
5 years at Emerson as Global Telecom Infrastructure leader
10 years at Purcell International as President and Managing Director
Robert has in all positions been devoted to business development and enterprise expansion. He has been operative in leading billion SEK businesses inside Ericsson with 16 international subsidiary businesses. He developed a start-up from zero turn-over to a half billion SEK business with offices in Sweden, France, Poland, Egypt, India, China and Brazil.
An important part of the functions as described above included also the strategic view and operative people management to provide sustainable growth and profits..
Robert has a proven ability to work in difficult situations and in multi-cultural environments in projects and has done business endeavors in 60 countries.

Copyright Senior Advisers 2020