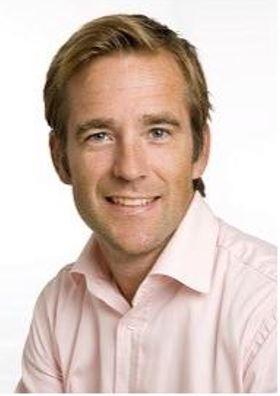 Henrik Linglöf
Henrik's core expertise is in the area of Change Management. Henrik has been extensively involved in several successful Change Management assignments and projects and holds a broad toolbox of capabilities related to implementing and running comprehensive business projects resulting in valuable and sustainable change. He also holds valuable line position experience on C-level.
Henrik's key capabilities:
Change Management
Program and Project management
Process and Organizational design and optimization
Setting up and operating program management offices (PMO's)
Support Framework Agreements and Procurement processes
Business Case development
Strategy Development
His industry expertise covers areas such as Healthcare, Med-Tech, Digital Solutions, County Councils and the Processing industry
Henrik has held C-level positions and key business roles as:
Continuously improved and operated internal processes such as quote-to-invoice, annual strategy planning and sales and financial follow up. He also established an internal Advisory practice.
Overall responsibility of all site staff and the project leader for coding and test representatives when developing mobile solutions. He was appointed to manage the outsourcing process of Swedish development capabilities to a third country.
Implemented and operated a permanent PMO resulting in governance of processes to support projects to deliver on time and according to quality and budget expectations.
Founder and active during establishment of two profitable companies in the mobile content and solution industry.
Henrik's extensive Management Consulting, Project Leader and broad line position experience makes him suitable to take on different Management Consulting and Project roles including Interim assignments in positions as COO, Head of Operation, Head of Departments, Steering Group Advisor, PMO Director, Program and Project Leader and Change Leader.

Copyright Senior Advisers