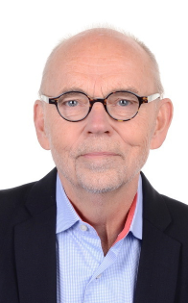 Jan Dahlman
Jan has almost 40 years' experience from qualified positions in government administration, car industry and major appliances industry (SAAB and Electrolux). He has a wide international managerial experience in finance- and HR-positions with a strong focus on leadership and business development. In all his positions Jan, has had a role as speaking partner to top management, as well as mentor for young team members.
Jan has:
17+ year's experience in a range of leading HR positions at Electrolux
Global HR director for the vacuum cleaner business, where of 2,5 years located in North America. As a driver of change and business development he contributed strongly to a positive result development.
Interim Head of the total European vacuum cleaner business.
Global manager for Electrolux internal training programs with focus on leadership and company culture.
HR manager for the Group Head office, Sweden.
11 years' experience at SAAB Automobile in various senior roles
Manager for SAAB,s business development organization.
Finance director for all production with close to 10 000 employees in six locations. Part of the executive management team conducting a major restructuring and business development based on the "Toyota concept". The team successfully delivered a fantastic turn-around and established a production unit in very good shape prior to partnering with General Motors.
The dual position of Finance and HR Director for the production units. Continued strong development resulting in SAAB producing an equal number of world class quality cars with a reduced workforce of 3000 employees.
10 years as Tax-auditor
As tax-auditor Jan gained insight to the way small, medium to big companies operates.
Jan's focus is interim management in the HR area, strategic support in change activates and business development and mentorship.

Copyright Senior Advisers 2020