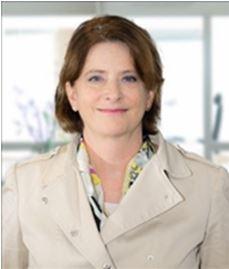 Karin Moberg
Karin has 20 years of experience in the Telecom industry in senior operational positions as well as in non-executive board level roles. Karins leadership experience spans a broad field and includes managing sales & marketing, communications and turn-arounds. She has held operational positions as Managaing Director, Sales Director, Marketing Director and Communications Director.
In addition to her long career in the Telecom sector Karin has experience from and been active in the Health Tech, Banking, Big Data and AI market.
Karin has:
14 years within the Telia group of companies

in positions as MD Telia e-bolaget, Group Communications Director, Marketing Director and Sales Director.
extensive experience in large scale transformation- & change programmes and down- and up-scaling of organizations.
experience from non-executive board assignments with

AP7
SBAB Bank
Doro AB
IAR AB
Caretech AB.
and furthermore experience in start-ups

Hallandia V AB (platform for analysis of healthcare data)
FriendsOfAdam (gluten free bakery).

Copyright Senior Advisers 2020