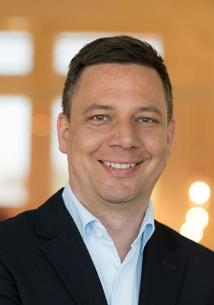 Karsten Becht
Karsten has over 20 years of international experience in the consumer goods industry, especially FMCG. He has worked in leading positions in large multi-national (Procter & Gamble) as well as medium sized entrepreneurial companies (Hero Group) in the Nordics and across Europe.
Karsten is an experienced business leader with a broad insight into the full value chain and with a track record of successful business turn-around, sustainable growth and businessinnovations.
Karsten's focus is on
Strategy and business development,
Product and commercial innovation,
Interim management (International business development, category management including P/L responsibility, marketing).
He can offer a very interesting combination of industry experience and personal strengths and competencies that will add value in different roles and organizations:

Business Development and Strategy
Extensive experience in developing strategies and translating them in winning business plans, e.g. strategies for category growth, innovation, regional expansions, and process optimization.
Broad experience in business P/L responsibility and management.
Operational and Cross-functional Team Leader
13 years of leading cross-functional teams across the full value chain enabling him to get a comprehensive and efficient view on issues and solutions.
Value chain experience includes: Product development, procurement, quality, supply chain functions, sales/marketing and finance.
Agility
Demonstrated agility to lead businesses in different categories, in different markets, in different cultures and with different opportunities and challenges.
Proven ability to take in complex issues fast, analyse and come with clear, structured and grounded recommendations and solutions – and make them happen.
Core Marketing Capabilities and Innovation
Broad experience in brand strategy and concept development based on consumer insights and research.
Strong understanding of media and digital strategy and communication development.
Profound experience in product and commercial innovation and multi-country portfolio optimization.
Project Management and Process Optimization
Highly structured way of approaching projects or challenges.
Experience in process optimization and certification, e.g. innovation process owner in the ISO 9001:2015 certification.
Karsten has an MBA / Diplomkaufmann from European Business School (ebs) in Germany and speaks German, English, Swedish and French.

Copyright Senior Advisers 2020